ONESIE POWER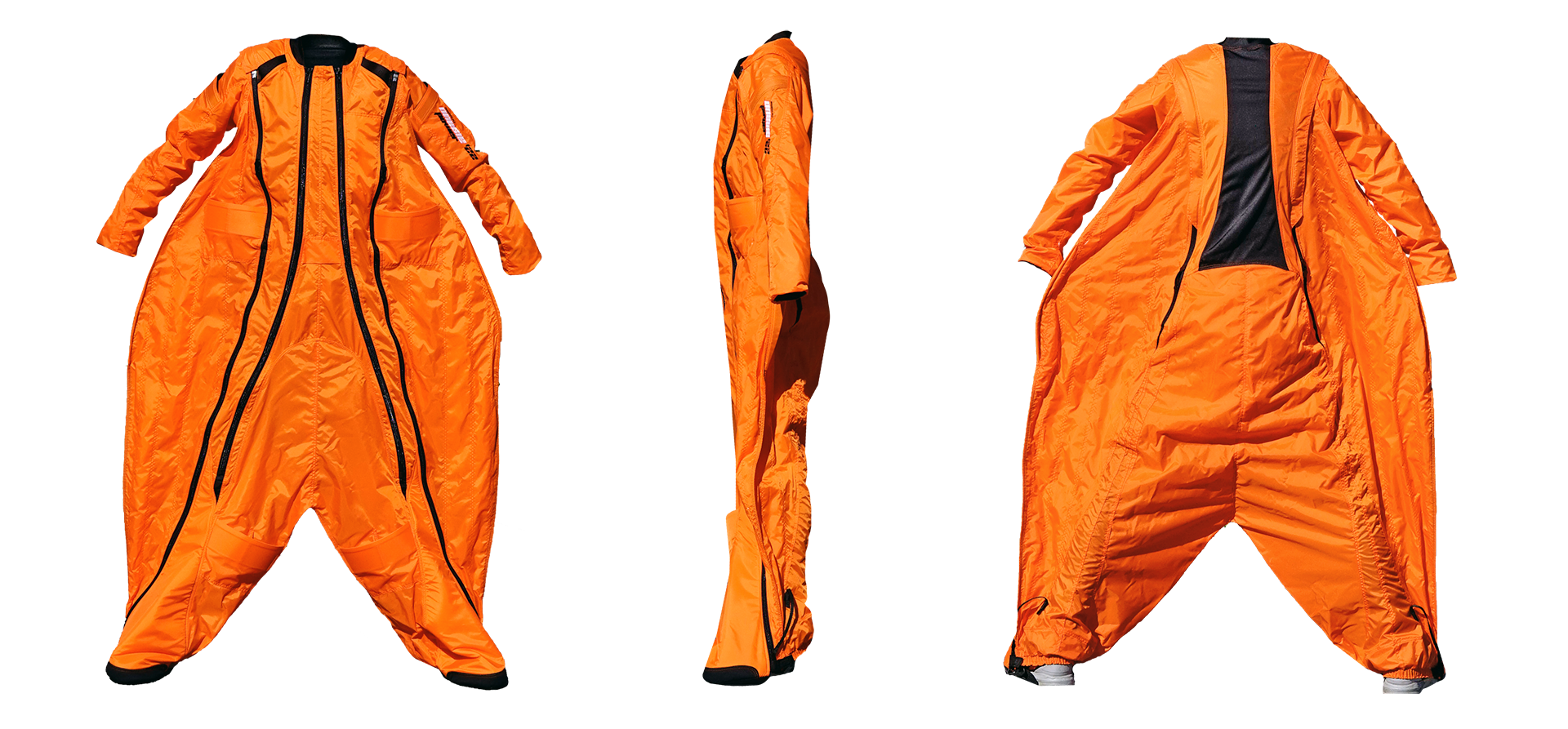 The Onesie Power is, as the name suggests, a single piece tracking suit with a good range in performance.
Offering the user extreme ease of flight, hands-free exit and deployment, high flying speeds and a good glide with minimal user input, the Onesie Power quickly became a popular choice since its introduction in 2016.
The suit has found a dual audience, as a platform for tracking in BASE, as well as a gateway suit for those making the transition from regular skydiving towards wingsuits. The general stability and ease of flight also make it suitable for light acrobatics, both in the sky and tunnel.
7 years of continuous development from the original Onesie have turned the suit into a powerful tool, worth including in your arsenal.

OPTIONS
Constructed from Parapak, Porcher Ultralight material and YKK Zippers, the Onesie is built to the highest standards. Every suit is inspected by quality control before shipping out.
A wide array of available options allow the suit to fully be tweaked to your personal preferences.
Smart phone pocket (Standard)
5/10 Soles
Base or Skydive Rigging
Action Camera Mounting Hole
Backfly Inlets
Tail Cargo Pocket
Dual Leg Cargo Pockets
Side Cargo Pockets
Sublimation Printed Design
Ultra Light (UL) Material
1275 Euro
(ex. VAT)
For more information on options and pricing check here
MEDIA