Power 2 Piece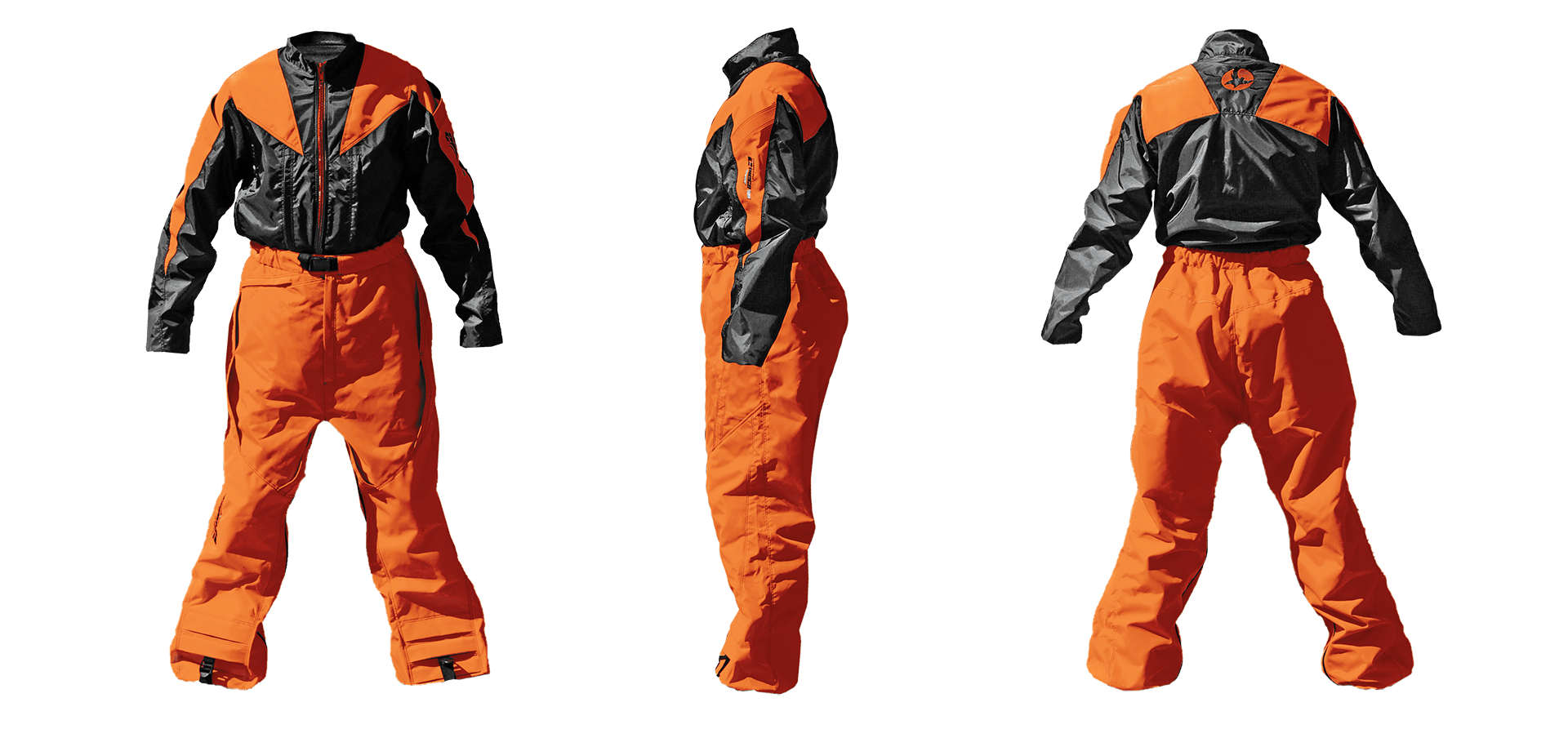 The Phoenix-Fly Power Tracking Suit offers a substantial boost in performance over the original 2 piece. A double layered chamber in both the pants and jacked provide the user with faster inflation and more solid pressurization. An increase in surface area, new inlet design and new low-drag profile have resulted in a suit starting noticeably quicker than our Classic 2 Piece, with increased flying speed and glide.
The Classic 2 Piece is still the advised choice for those looking for a first tracking suit, with the Power 2 Piece recommended for experience trackers looking to take their flying to the next level.
The Power 2 Piece is designed for durability and comfort, both on the ground and in the air, with a stash bag cargo pocket as well as 2 side pockets in the pants, and 2 side pockets. The foldable (rain) hood in the jacket allows the jacket to also be worn practically during hikes. The pants come with PF Velcro 'T' fasteners, to create better suit tension and minimize vibrations. The overlapping leg sleeve, with tight cuff, offers better overall control.
For those keen to get creative with the flying, we offer optional backfly vents, though with a slightly compromise in terms of inflation and overall low-drag characteristics of the suit.
The Power 2 Piece Jacket and pants is only available in solid colors.
We advise a minimum of 100 skydives for anyone wanting to fly the Power 2 Piece, with recommended previous experience on our Classic 2 Piece.
OPTIONS
Constructed from Parapak, Porcher Ultralight material and YKK Zippers, the Power 2 Piece Trackingsuit is built to the highest standards. Every suit is inspected by quality control before shipping out.
A wide array of available options allow the suit to fully be tweaked to your personal preferences.
Smart phone pocket (Standard)
Tail Cargo Pocket (Standard)
Backfly Inlets
Sublimation Printed Design
740 Euro
(ex. VAT)
For more information on options and pricing check here
MEDIA