2 Piece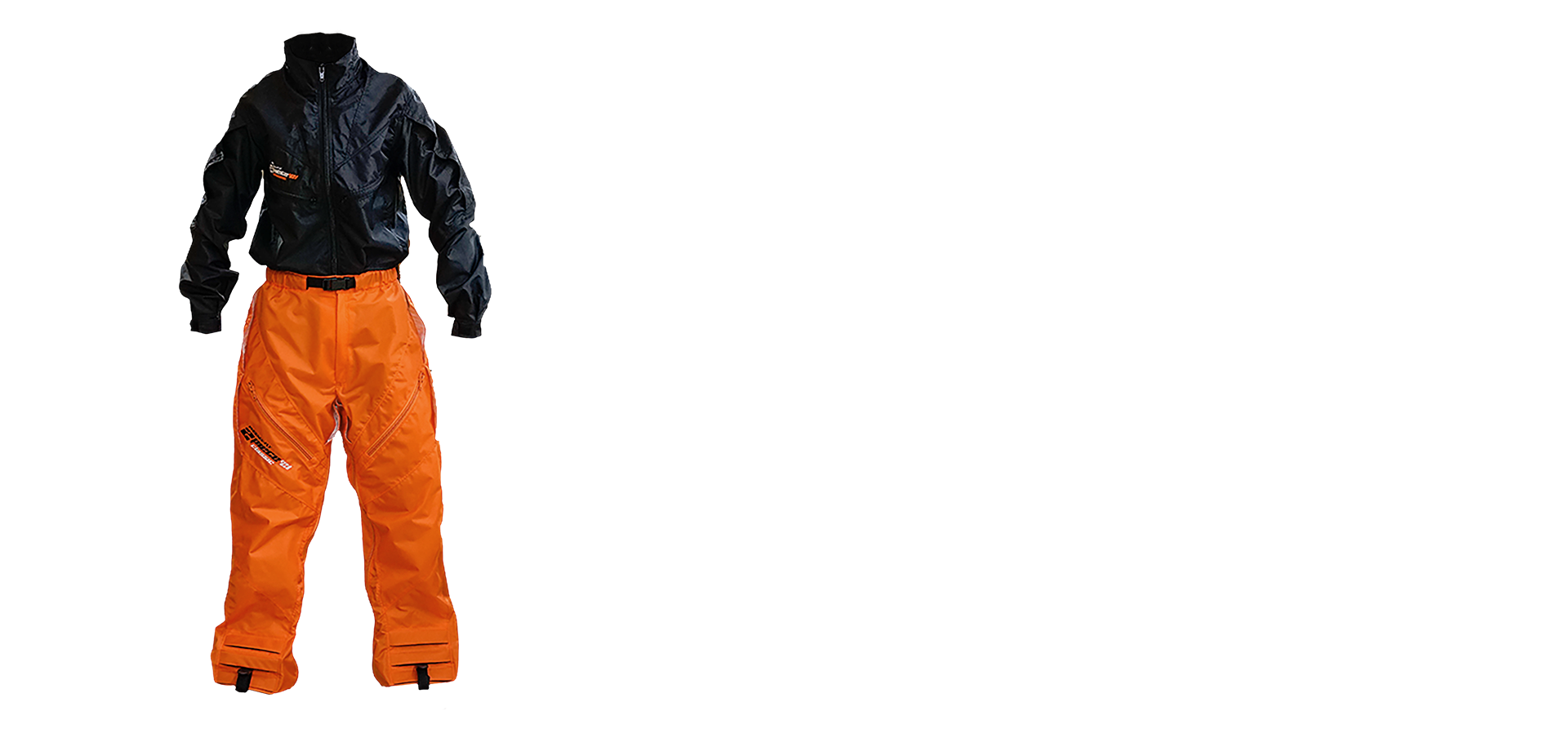 The Phoenix-fly 2 Piece Tracking suit is the essential piece of equipment for any serious up and coming BASE jumper. A 2 piece single skin inflating suit, that transforms the body into a human airfoil. Designed to get you away from the wall as stable and clean as possible. The simple yet effective design revolutionized BASE jumping upon the first release in 2004.
The Tracking Suit is easy to put on, due to the full length YKK zippers, and does not restrict movement in any way during exit, flight or opening. The Suit can also be worn as practical outdoor wear, and features a built in hood for rain protection and various pockets for stashing of essential (and optional) gear.
The custom leg fasteners are designed to create tension across the suit, and minimize vibrations, while the tight cuffs on the the ankles offer immediate and precise control of your flight.
We advise a minimum of 80 skydives for anyone wanting to try a Phoenix-Fly 2 Piece Tracking Suit.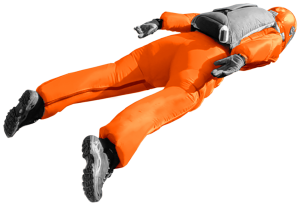 OPTIONS
Constructed from Parapak, and YKK Zippers, the 2 Piece is built to the highest standards. Every suit is inspected by quality control before shipping out.
A wide array of available options allow the suit to fully be tweaked to your personal preferences.
Smart phone pocket (Standard)
Backfly Inlets
Tail Cargo Pocket
Sublimation Printed Design
710 Euro
(ex. VAT)
For more information on options and pricing check here
MEDIA