STRIX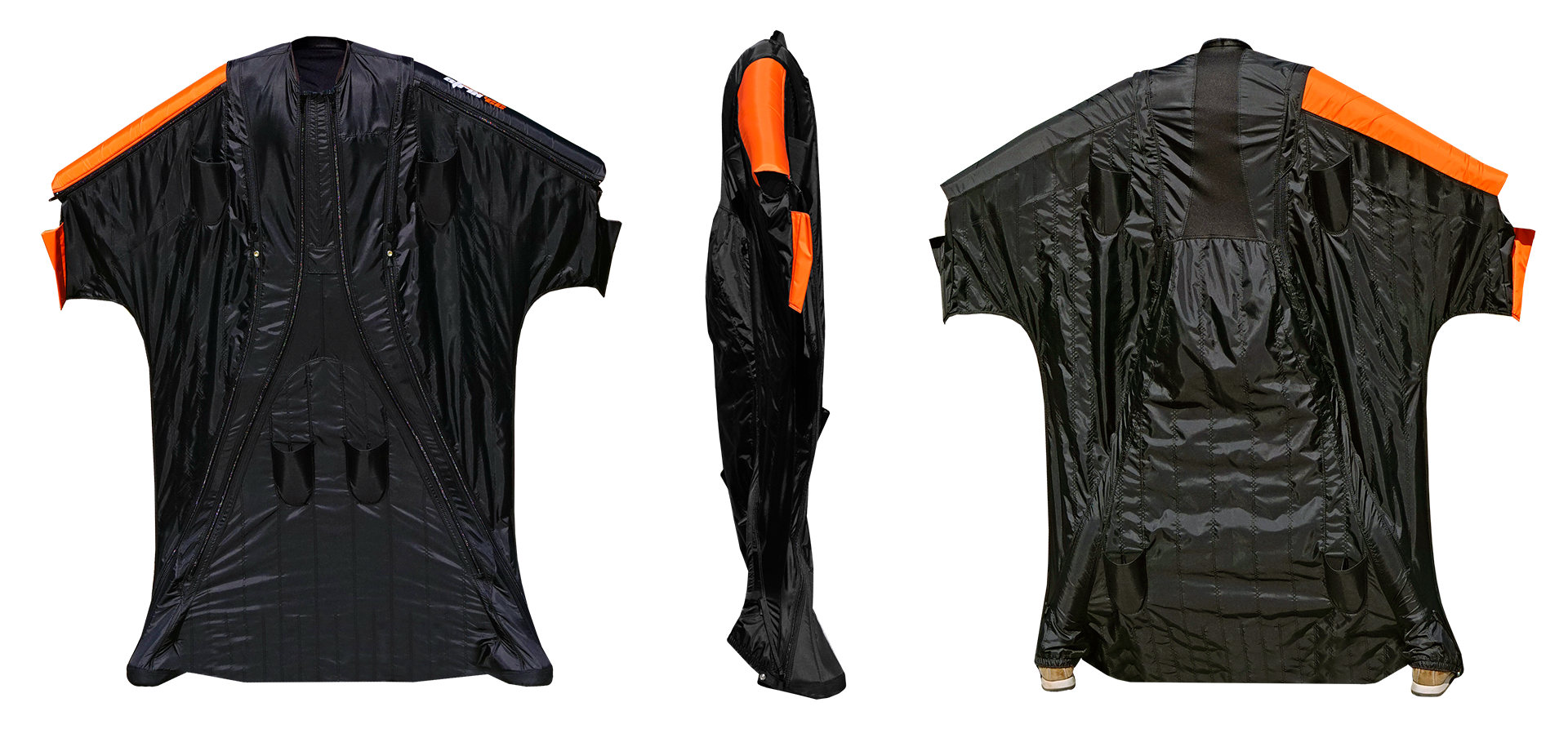 The Strix '23 is a tiny powerhouse, featuring great performance, excellent stability and range for formation flying, a good starting arc for BASE exits, an impressive flare, and great overall acro ability. The Strix '23 is designed as the ideal wingsuit for those transferring from a small or intermediate range wingsuits to something bigger, in sensible steps.
The solid pressurization guarantees effortless flying, and the tailored armwing sleeve allows for an easy and unobstructed reach of the BOC.
We advise prior experience to smaller size wingsuits, before transitioning to the Strix (and/or bigger suits in our product line).
All our wingsuits are constructed to highest standard, comparable to those used for construction of skydiving canopies, with 0nly the best materials, double stitching and quality control throughout our entire production line.

OPTIONS
Constructed from high quality materials, the Strix is built to the highest standards: Parapak, Porcher Ultralight material and YKK Zippers.
A wide array of available options allow the suit to fully be tweaked to your personal preferences.
Backfly Inlets (Standard)
Smart phone pocket (Standard)
Preshaped foam leading edge (Standard)
5/10 Soles
Base or Skydive Rigging
Action Camera Mounting Hole
Acro 'Ghost' grippers
Tail Cargo Pocket
Dual Leg Cargo Pockets
Side Cargo Pockets
Sublimation Printed Design
Ultra Light (UL) Material
1710 Euro
(ex. VAT)
For more information on options and pricing check here
MEDIA